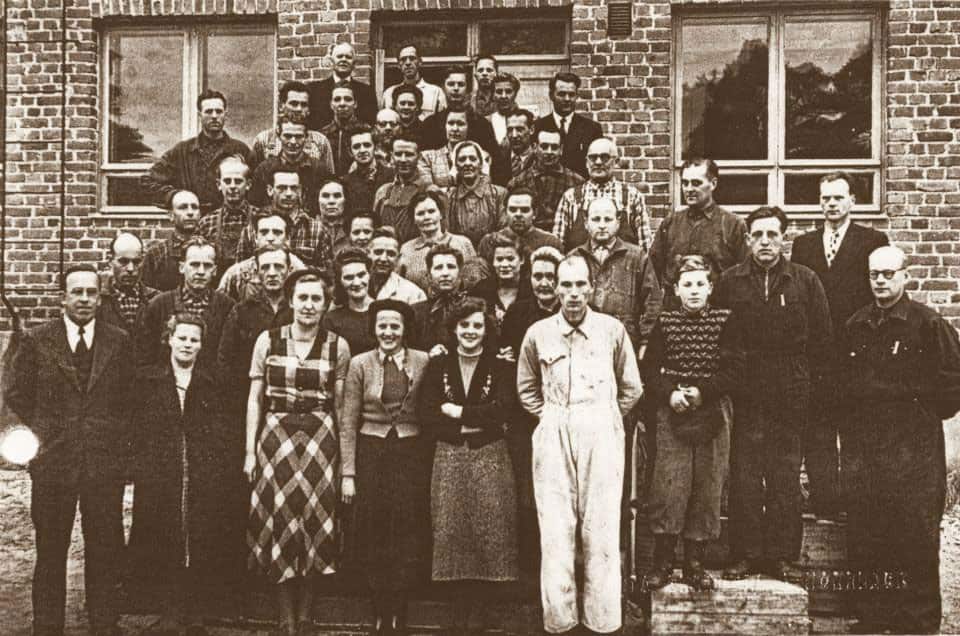 We go back a long way
1940s
Landola guitars have been made since 1942. And the first factory-made guitar was launched on the market in the beginning of 1946. The company, originally Munkers, was established by the Mattson Brothers in Jakobstad, Finland. Munkers designed and developed its own guitar models and working methods, resulting in increased production. In the years to come, the company changed names and owners, but to customers it always remained Landola, hence the name of the company's guitar trademark.
1950s & 60s
In the 50's competition was very keen, but Landola managed to flourish. Since the early 1950s the factory had produced nearly 3 000 per year. In the sixties the company participated for the first time in the Frankfurt Music Fair. The success Landola had at the fair pushed the company to start its export to United States, Canada and Europe.
1970s & 80s
The seventies and eighties introduced South East Asian guitar makers and these cheaply manufactured instruments put a strain on the Scandinavian market. Other Scandinavian guitar manufacturers went out off business, but Landola remained the only maker of guitars in the Nordic countries, to this day.
1990s
In the 90's the company launched a considerable research and development program to ensure the high quality of Landola- products. The new century came with large investments made in production facilities. This guarantees a smoothly working production process and the innovative ThermoTonewood® Treatment makes the sound of Landola guitars very deep and pleasing to the ear. New products were introduced, i.e. bass and jumbo guitars, a small bodied ragtime guitar and a mandolin.
1995-2007
The era of Erkki Noromies and Audiosal Oy Ab. Erkki took the quality of the Landola guitar to a completely new level. The Landola guitars have never sounded so well in all of their 60 years of history. After over thirty years all in all with Landola Erkki now enjoys a more relaxed role as senior advisor.
2006 & 2007
In the middle of 2006 Jan Noromies, son of Erkki Noromies, formed a new company(Aksbej Ab Oy) that in the beginning of 2007 took over the baton from his father. The registered trademark Landola is now managed by Jan Noromies and is owned not only by Jan but also by Sari and Anna-Karin Noromies, Erkki's daughters.