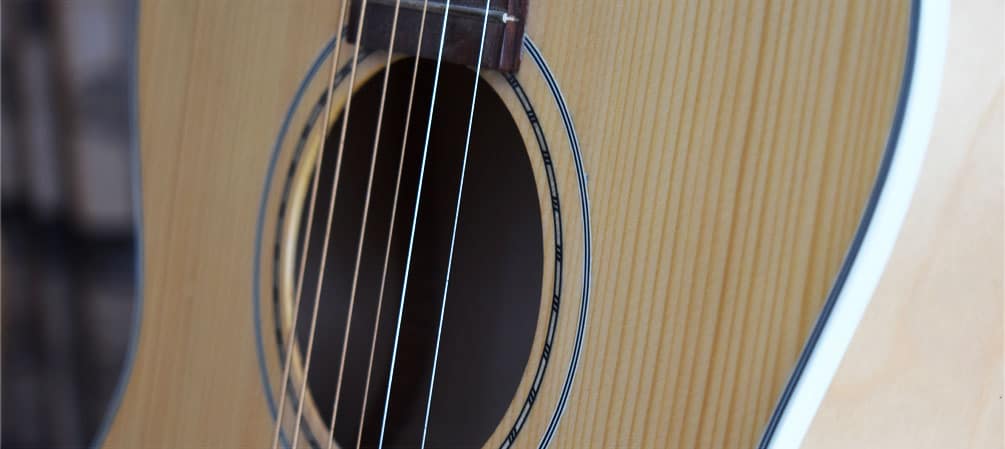 Philosophy
Materials matter
Landola team believes that the materials that nature yields are gifts to be used with respect and care. We promote environment protection by using renewable Finnish wood and by producing products which have a long lifespan. We don't bargain on the quality, as a matter of fact, the innovative ThermoTonewood® process ensures even better durability and longer lifespan of Landola guitars. Also the process involves no chemicals or additives which makes it a natural process. We are committed to getting closer to perfection by continuing research and development.
Continuos learning
Here at Landola staff education is the most important investment there is. We also have a great and very giving collaboration with Ikaalinen Institute of Arts and Crafts. The Institutes lutherie department and Landola exchange working methods and knowledge with each others, creating a wonderful symbiosis between experience and innovation.
Quality ensured
The main material used on the backs, sides and necks of Landola guitars is Flamed Thermo Nordic-Birch. Tops are mainly made of solid Thermo Engelmann spruce. Each instrument is subjected to many quality control checks during its construction. This insures that the finished product will meet its final expectations of beautiful appearance, great sound and easy playability.
Improved Intonation
Guitarists have always struggled with intonation and tuning problems. Our research team of highly skilled guitarists have reduced these problems to a minimum. Through a combination of saddle and bridge placement, string height, string gauge and proper neck bow, accurate tones and sweet chords are produced across the entire fretboard.